Let's team up and start building great design applications together
Customers that are ready to embark on their ParaPy journey with a first application, are often interested in an initial phase of joint development work. Such collaboration ensures that the first application will be delivered in time for you to obtain a positive return on investment (ROI). Moreover, it is an excellent opportunity for you and your team to further boost your skills alongside our experts.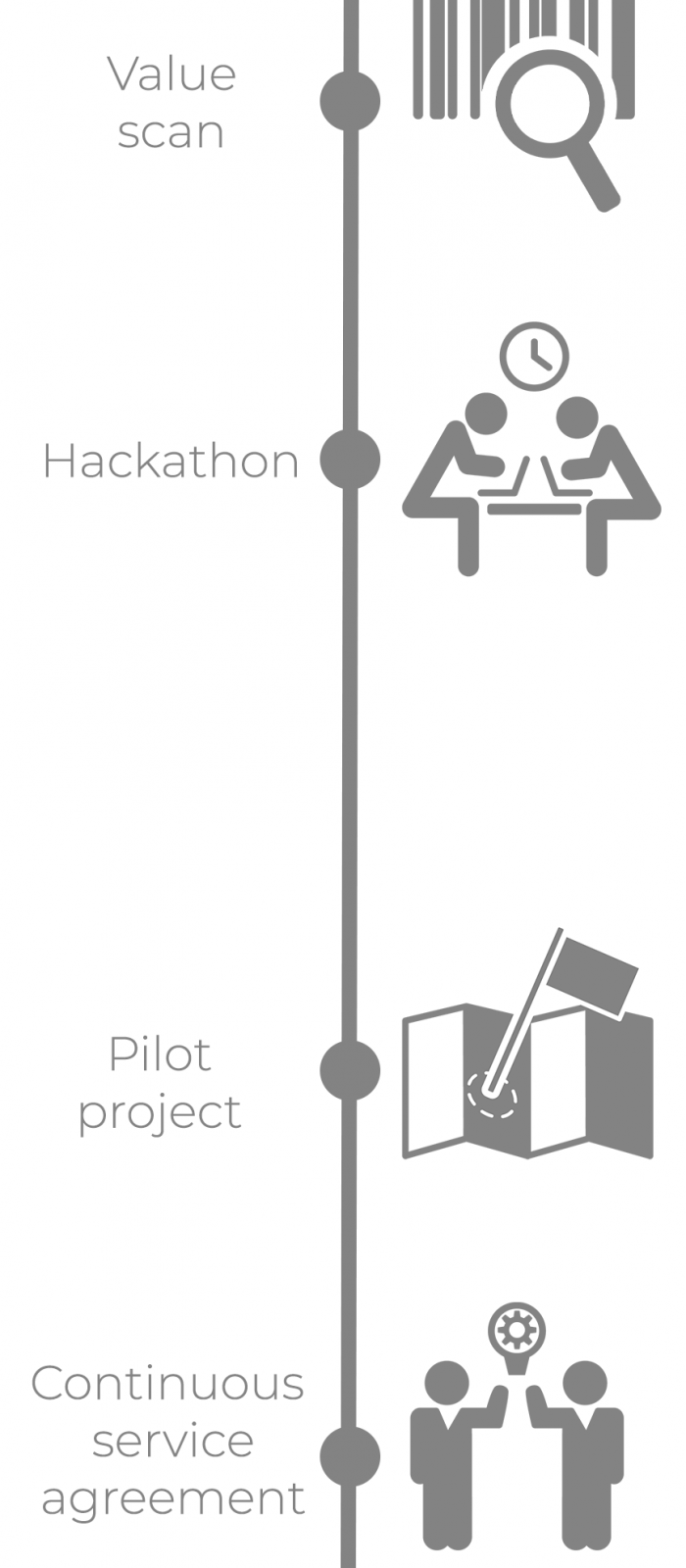 Value Scan
The value scan is a unique service to discover those areas in your engineering processes with the highest degree of automation potential. We adopt unique principles from Knowledge-Based Engineering (KBE) to make this assessment with you. After you have introduced our team of KBE experts to your current way of working, we help to identify bottlenecks or new opportunities and formalize this into business cases and various key performance indicators. As such, the scan typically delivers a starting point for one or several pilot projects to unlock the identified potential. 
Hackathon
Two days of intense and unconstrained development work to get a first feel for what our platform has to offer. A very hands-onand time-efficient way to find out if ParaPy meets your standards and suits your needs. We will team up to work on a topic of your preference to explore the breadth and depth of the ParaPy libraries most relevant to your expertise.
Pilot project
One or two weeks of development work aimed at delivering a first design application for a clearly defined use case. ParaPyguides this process to ensure valuable software with immediate use and thus ROI. These projects are also an excellent opportunity for our customers' developers to build their skills by working alongside our experts.
Continuous service agreement
Longer term commitment where our experts work alongside your developers to continually release ambitious design applications over the course of multiple months (or years). This agreement ensures continuous involvement of our experienced developers for high-quality code and quality assurance (code review) and will get your automation departmentup and running for the years to come.